The Phra Meru Mas
for
King Rama VIII
The Phra Meru Mas for King Rama VIII was designed by Phra Phrombhichitr, a disciple of HRH Prince Narisaranuvattivongse.
He drafted the design in line with his teacher's ideas. Phra Meru Mas came with the busabok pyramidal design with a mondop spire decorated with Brahma god faces.
Its base was embellished with perforated, tiered umbrellas and deity figures. At that time, the construction was documented in detail, including photos as well as a models which could be studied by successive generations of architects concerning their technical details, use of materials, wood laying and construction steps.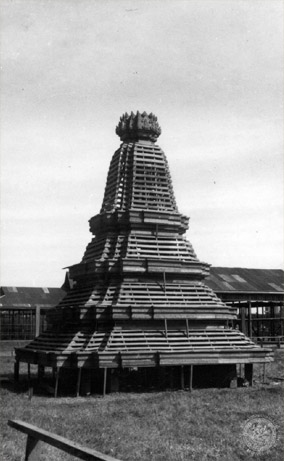 Using wood structure and wood battens to build the roof of the royal crematorium.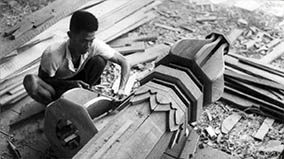 A craftsman applies his wood carving skills to create wood patterns and designs.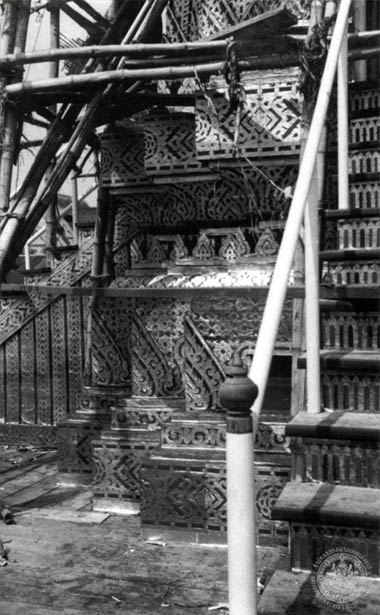 In building a royal crematorium which only serves as a temporary structure, no gold leaf and stained glass are used. Instead, the royal crematorium will be decorated with fretwork patterns on golden paper or golden cloth.